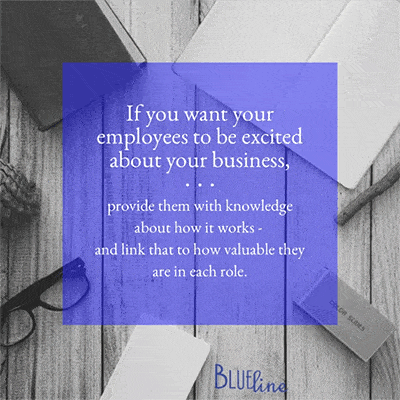 Although the 2016 Summer Olympics in Brazil are just a memory now, most of us saw some (or in my wife's case, "all") of the games. From the opening to the closing two weeks later, there was plenty of excitement and pride for both the athletes and the fans.
Interestingly enough, while all 11,000 participants were athletes, they all have very different skill sets, abilities and talents. Golfers play their own game, but some are much better than others – or are further advanced in their skills. Soccer players have different positions, requiring them to have slightly different skills, yet they're all on the same team and complement each other with their abilities.
Business is much the same way. Each department, function, region or work segment is a vital part of the whole. All employees receive fundamental education or training before participating in specialized education/training that provides the competence and confidence to do their jobs and contribute to the good of the entire company.
So how important is it for your employees to understand your entire business? How deep should you go in your organization to get them to understand "your business" or business in general?
Believe it or not, if you want to get your employees excited about your business, provide them with knowledge about how it works – and link that to how valuable they are in each role.
You might say, "This all sounds good, but I can't afford to put all of my employees through a course on business acumen." Fair enough, but how about those who lead your employees? If your leaders were equipped with business acumen at a level they could appreciate, then they could answer the hard questions and provide guidance to help employees understand how the business works.
Blueline Simulations' suite of business acumen courses includes:
ALL EMPLOYEES
| | |
| --- | --- |
| Apples and Oranges – Business finance and strategy for employees at all levels | Performance – Marketplace strategy for all employees |
FIRST- AND SECOND-LEVEL LEADERS & INDIVIDUAL CONTRIBUTORS
Decision Base®

Business finance and strategy for managers of your manufacturing or distribution organization

Tango™

Business finance and strategy for managers of your service-driven organization

Business Challenge™

Online business finance and strategy for managers and individual contributors
HIGH POTENTIALS AND SENIOR LEADERS
Executive Challenge™

Business finance and strategy for executives and high potentials

Enterprise™

Market analysis and positioning for managers and executives
I invite you to contact us to learn more about any of our business acumen options, custom classroom simulations, Blueline Blueprint™ learning visuals or other innovative delivery methods that have been generating notable business results in leading organizations worldwide for more than 13 years.
Save
Save