Darlene Coker is a Principal at Blueline, leading projects that require innovative design thinking and customization to specific client needs and content. She learns about the client's business, context, and situations to write creative, engaging learning experiences that produce results. Darlene holds a BA in Journalism and Advertising from Pennsylvania State University and an MA in Organizational Communication from Temple University.
I have worked in L&D my entire career and have over 30 years of experience helping organizations translate strategy into actionable ideas, skills, and behavior. I have led the design and implementation of hundreds of training programs, including a program that was awarded the American Society for Training and Development's prestigious Excellence in Practice Award for new hire onboarding at Booz Allen Hamilton. I've also designed and implemented training for the United States Marine Corps, The Smithsonian Institution, Mazda, Honda, INFINITI, McDonald's Corporation, CDW, Eli Lilly, and other prestigious organizations.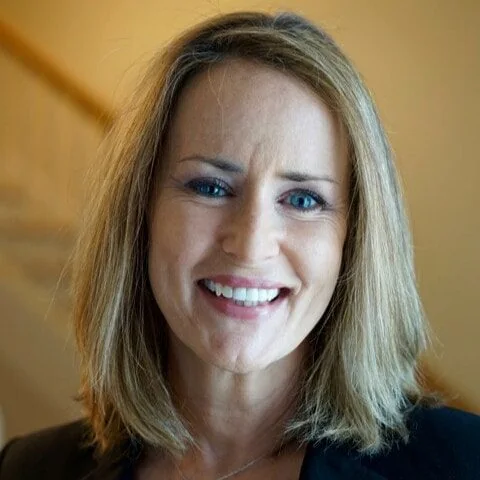 My previous roles include Vice President of Marketing and Product Development for Paradigm Learning, an innovative learning simulations and gaming company, as well as Product Director for the industry's largest and best-selling suite of sales and sales leadership training programs. These roles helped me to merge my career-long focus on learning with my advertising education and understand how to use innovative advertising and marketing approaches to enhance adult learning and behavior change. 

I'm also the co-author of the popular book High-Performance Sales Organizations.
Do what it takes. 

Be on time.

Be intensely curious.

Never stop learning. 

We can always figure it out.
Why I Joined Blueline Simulations
I joined Blueline after David Milliken and I worked together at Paradigm. We have a similar philosophy around client service and quality of deliverables. Since joining the company, I have become increasingly involved with a few key clients and have been able to deepen my knowledge of their businesses, adding more value as a result.
What Still Inspires Me About the World of Learning and Development
My favorite part of my job is learning something new every day as I delve into the dynamics of clients' businesses.
I'm excited about hybrid work and learning and how L&D can enable people to feel connected to their work and organizations. We're doing some really cool things with asynchronous simulations that I think will be really important for clients as hybrid work plays out.
I live in Longmont, Colorado. My family's passion and hobby is restoring historic homes. I'm a total dog-lover and volunteer as Board Chair for the Longmont Humane Society. I have a Chihuahua mix and a Great Dane that make quite the pair!