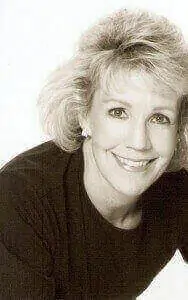 Management Challenge Program Designer Kate McLagan is penning our latest blog series "Top 5 Mistakes Managers Make". Over the next five weeks, Kate will explore these critical mistakes that managers make in their relationships with their direct reports. Read on for Part 2: Communicating Poorly. Click here to read last week's blog, Mistake #1: Lack of Feedback.

Manager Mistake #2: Communicating Poorly
Managers need to be able to communicate, build relationships and work with individuals at all levels and their behavior and interpersonal skills can affect others both positively and negatively. We often see managers focus on a one-way flow of words rather than a dialogue. They tell instead ask, and blame rather than solve problems. In addition, they tend to communicate too much about the past and what went wrong rather than the present and future.
Engaging employees in focused conversations about performance is at the heart of the management process. Good conversations that lead to mutual understanding and clear action are the most effective ways to get results and build relationships. Employees' opinions matter, and it is highly motivational when their input is sought. Key conversations between a manager and employee lead to clarity in direction and a sense of shared ownership. The quality of these conversations is determined by the manager's ability to listen, probe, ask questions and communicate regarding key skills underlying all types of coaching scenarios.
Avoid This Mistake:
Set clear expectations
Observe behavior and give feedback (balance effective and deficient)
Learn about individual needs and motivational drivers
Coach to change undesirable behaviors and increase desired behaviors