Is your market rapidly shifting?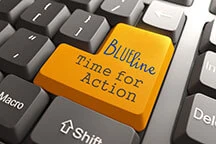 Is your historically successful sales model no longer getting the results you need?
What Do You Do When Your Sales Model No Longer Works?
Your marketplace is changing in fundamental ways. Your customer's business model has changed. The decision makers have changed. Not surprisingly, the sales model that you and your competitors have relied on for decades is no longer delivering the results you need. You aren't sure that you even need a sales force anymore. But there are pockets of success in your organization.
Read about how one major pharmaceutical company reached out to Blueline Simulations to help revamp their sales model.