It's a game changer. It delivers a fun, highly competitive immersive classroom-based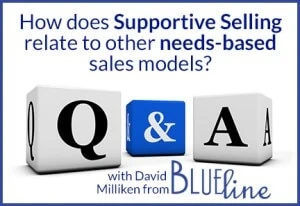 experience. Imagine a room full of tables with four or five learners each, sitting around dramatic 36" X 50" graphics that quickly engage each learner's unique learning style by inviting them to dig deep into rich visual metaphors and data, trade personal experiences, and challenge each other's assumptions about sales. Couple that with innovative tablet computer technology that leads learners through a series of activities including a simulation made up of a series of situational dilemmas that follow a realistic storyline. The use of tablet computer technology makes it possible to track scores in realtime on a leaderboard, incorporate chance events, and create time pressures.
Did you miss the previous questions? Check them now!