You'll recall that in my last post I shared the thought process that we go through when helping clients to determine the root cause of their challenge and therefore the most impactful solution. In this scenario, our pharmaceutical client needed to jumpstart the use of a new product planning process that they had recently updated and streamlined. They also wanted to reassure teams that leadership was committed to the use of the process and that they saw it as critical to the organization's focus on impacting patient lives.
Rather than update the current training, together with the client we decided to develop two high impact communication pieces. The first, a telestration served as the ideal medium for communicating leadership's commitment to the new product planning process, while simultaneously striking a powerful emotional chord by demonstrating the likely impact the new process would have on patient lives. As an added bonus, it provided a platform for introducing two new analysis elements that would be needed to complete the new process templates.
This unique approach enabled us to communicate all of this in a very engaging and visually stimulating way in just a few minutes – which drove high levels of viewership and, as a side benefit, meant it could serve as a refresher in planning discussions.
The second piece we developed was a powerful Blueline infographic that served to refresh the target audience on the overall process and then became a JIT ready reference job aide. This engaging, one-page visual graphically displayed key inputs, process steps and decisions-points.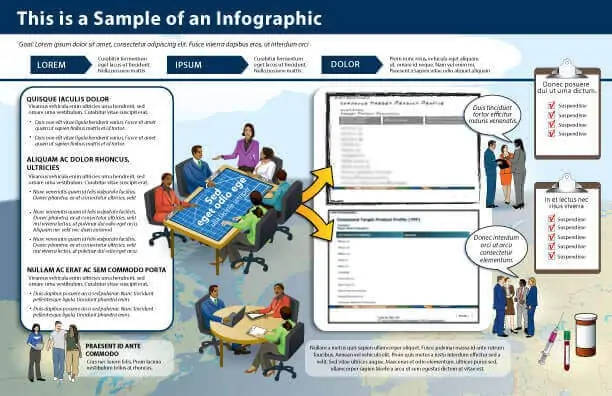 By sharing graphic elements between the telestration and the infographic we were able to drive adoption through consistent branding while keeping costs down. Want to learn more? Want to explore the power of a Blueline training and/or communications solution? Write to me or give us a call today.