Your organization's high potentials are tagged as such for a reason: They've been identified as demonstrating the potential to lead your organization successfully in the future.
Having leadership potential is one thing. Applying that potential in a way that creates outcomes consistent with your organization's highest priorities is another.
It all comes down to experience
The saying that leaders are born, not made is only half true. The way we at Blueline Simulations see it, potential is the "born" part. Yet all of the potential in the world doesn't mean a thing if it's not used correctly. Only one thing can truly develop the skills and expertise necessary to be a great leader: experience.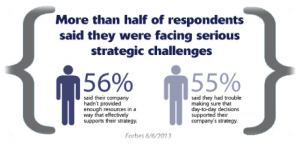 So how do you ensure your next generation of leaders develops the insights and skills that can only come from experience? And how do you help them gain the experience necessary to prioritize and make decisions consistent with your highest priorities?
Enter Executive Challenge™, the latest in a series of leadership simulations designed to give your high-potential leaders insight and simulated real-world experience in dealing with nearly every strategic challenge imaginable – from talent management to compliance, from ethics to defining and executing a global vision.
We invite you to watch our recorded 55-minute webinar led by Blueline's Director of Leadership Innovations, Steve Mosley. During the session, you'll see first-hand how Executive Challenge™ will change the way you groom your next generation of executives for success.
Contact us today to learn more or schedule a private demonstration for your company.