It's been nearly 20 years since Daniel Goleman introduced the concept of Emotional Intelligence (EQ) to the business world, when his article on the subject first appeared in Harvard Business Review.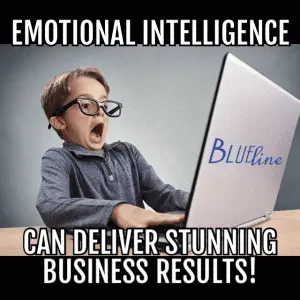 What was groundbreaking (and often dismissed as "touchy-feely") then is fully embraced today – as organizations worldwide are seeing notable results from leaders who score high on their ability to manage their emotions as well as their relationships with others.
Knowledge is EQ power

The field of neuroscience has enhanced our knowledge of how and why the brain does what it does. We now have rich knowledge of the important role EQ skills play in producing business results and predicting individual success. We also have scientifically validated behavior assessments that help us understand our strengths and gaps in managing our emotions and our relationships.
It's clear that EQ has found its legitimacy as a key business and leadership capability, with the power to deliver stunning business results. Consider these examples:
The Coca-Cola Company saw division leaders who developed their EQ skills outperform their targets by 15%.
The U.S. Air Force reduced recruiter turnover from 35% to 5% annually by selecting candidates high in emotional intelligence.
Fortune Brands had 100% of their leaders who went through EQ development exceed performance targets, compared with just 28% of leaders who failed to develop their EQ skills.
Salespeople at an insurance firm who scored high on an emotional intelligence test sold 37% more in their first two years than those who scored lower.
Yes, the results are convincing, and the power of EQ is clear. If your organization hasn't yet tapped into that power, then now is a great time to do so. Blueline Simulations offers EQ-related learning opportunities that you can put to work right away.
In next week's blog, we'll share a project in which Blueline Simulations worked with a Fortune 120 pharmaceutical firm to assess the EQ skills of 80 of its leaders, including coaching around the assessment results and customized training to further develop EQ skills.