Although once reserved for the business school environment, team-based simulations have earned their rightful place in the training curriculums of learning organizations worldwide during the past decade. And the reasons are plenty:
They facilitate team-building.
They provide a quick and effective means to assess students' strengths and weaknesses.
They're fun and engaging.
They're an outlet for extremely competitive students.
They teach practical application of a broad range of skills such as business strategy and finance, project management, brand management, leadership, market strategy, sales strategy and trust.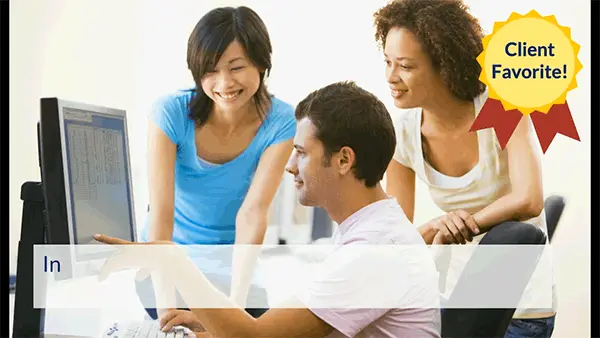 Proof positive
The Wharton School of Business presented a case on the effectiveness of team-based activities run remotely — either synchronously or asynchronously — at ATD's National Conference a few years back.
Wharton's experience with its Executive MBA Program was that, in addition to significantly reducing travel time and cost, learners retained more and were more productive when they had more time between sessions to digest and apply information.
The typical design approach incorporated a series of individual and group exercises that included podcasts, webinars, white papers, remote office hours and a remote group activity followed by a capstone live classroom experience. A far cry from when distance learning meant PowerPoint presentations via webinar.
One of Blueline's popular simulations is Abilitie's Business Challenge, a web-based multiplayer simulation in which participants take the helm of a virtual business and compete for market leadership. The simulation is set up and debriefed remotely via webinar. At the client's option, the simulation can be supplemented with a series of case-based elearning modules called Fluent in Finance. The modules present a unique combination of elearning, simulation and virtual classroom experiences.
I invite you to contact us to learn more about any of our custom classroom simulations, Blueline Blueprint™ learning visuals or other innovative delivery methods that have been generating notable business results in leading organizations worldwide for more than 13 years.