Using the PeopleSIMTM platform, our team of engineers has endeavored to create a sales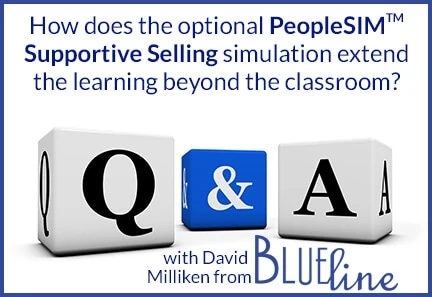 experience that feels so real that your sales people will swear that they are interacting with a live customer via web conference technology. Imagine giving your learners the opportunity to hone their sales skills anytime, anywhere through simulation technology perfected through projects with the U.S. Military – technology that combines voice recognition and a gaming engine that distributes the equivalent of four, feature-length films.
Did you miss the previous questions? Check them now!