Organizations worldwide have spent hundreds of millions of dollars over the years on peer assessments and live skill practice, all in an effort to hold a mirror up to their leaders.
The goal? To get leaders to see themselves as their employees and others see them – namely in coaching situations – and build on their strengths while improving on their weaknesses.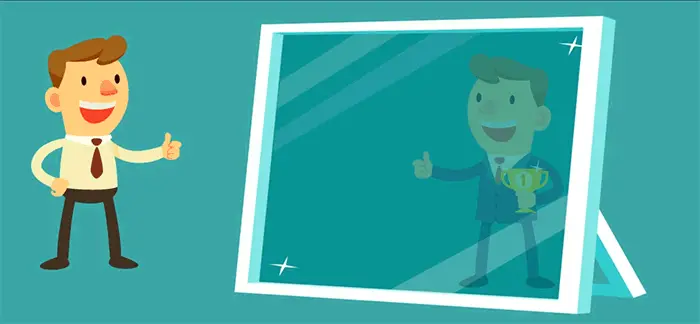 This approach reminds me of a time when I coached my sons' youth sports teams. I was that guy on the sidelines, screaming at a group of 8- to 9-year-olds to do this, stop doing that, run over here and block over there – all in the name of winning.
Of course, at the time I didn't see myself that way. After all, coaching pre-teens in an athletic environment is easy, right? Kids trust quickly, expect to make mistakes, love to learn, and the culture on the playing field is one of constant coaching. Besides, I cared about the kids and enjoyed the incredible environment in which they trusted me and craved my coaching.
But then came the video
I asked my wife to shoot video of some games so I could watch them afterward and look for ways to help the children improve. What I discovered came as a shock: It was me who needed to improve. The videos were key to learning about and improving my own coaching weaknesses.
Through the videos, my coaching style evolved, and I became supremely confident in my skills with the children. I discovered how to challenge them, pick them up when they were down and even occasionally inspire them to greatness. To this day, many of my sons' friends still refer to me as "coach."
Your associates, of course, aren't children in a sports environment; however, I believe there are still some important lessons to be learned from my experience. To enjoy success as a leader, you need to:
Build a culture of trust and constant coaching. Encourage your people to take risks and make mistakes.
Honestly assess your skills as a coach. You likely model a compilation of everyone who has coached you over the years, which may or may not be a good thing.
Find a "mirror" so that you can watch your skills evolve over time. What you see is likely to be truly eye-opening and possibly career-changing.
If accessibility and cost make finding a "mirror" difficult, I've got great news: Blueline's simulation technology offers an exceptionally affordable mirror that enables anyone who needs it to develop and hone their coaching skills in a safe environment. Imagine rehearsing delivering difficult feedback in a range of real-life performance improvement scenarios to a broad range of employee personalities. Imagine using these newfound skills to build a culture of trust and constant coaching. Imagine the positive impact your high-performing team will have on your organization. Demo the simulation now to experience the possibilities.
Contact the coaching specialists at Blueline today to learn more about our leadership-related offerings or any of our custom classroom simulations, Blueline Blueprint™ learning visuals or other innovative delivery methods that have been generating notable business results in leading organizations worldwide for more than 13 years.