There's a lot to be said for training; it certainly has solidified its place in corporate culture as a means of addressing issues, teaching skills and strategies and getting employees aligned, motivated and on track for great success.
But there are times when training isn't the answer – when the situation calls for a different approach.
As a case in point, a client called several years ago asking to revise and update a training program we had developed in 2006. A short discussion, however, revealed issues that pointed to a different solution. The client didn't have a training need, they had a communication need.
Rather than update the current training, together with the client we decided to develop two high-impact communication pieces:
The first piece, a telestration, served as the ideal medium for communicating exactly what leadership wanted employees to know in a very engaging and visually stimulating way. Being just a few minutes in length drove high levels of viewership.
The second piece we developed was a powerful Blueline infographic that served to refresh the target audience on the overall process they'd been trained on by graphically displaying key inputs, process steps and decision points. This engaging one-page visual then became a just-in-time ready-reference job aide.
Sharing graphic elements between the telestration and the infographic enabled us to drive adoption through consistent branding while keeping costs down. The solution met the goal without one minute of training.
One of the many frameworks Blueline Simulations uses to explore how to best help clients solve their business challenges is BKD (Believe-Know-Do). We start with what you want your target audience to be able to Do. Then we explore what they need to Know in order to Do that effectively. And finally, we pinpoint what they need to Believe to be motivated to Do it.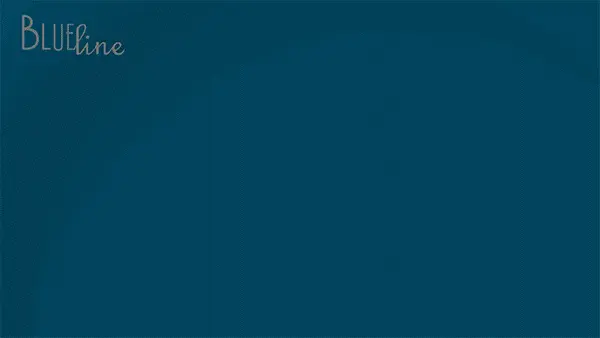 I invite you to contact us to learn more about any of our custom classroom simulations, Blueline Blueprint™ learning visuals or other innovative delivery methods that have been generating notable business results in leading organizations worldwide for more than 13 years.