Employee competence in a broad range of skills is foundational to your company's value. Investing in acquiring, retaining, and developing these skills is the best way to grow and sustain that value over time. The good news is that leaders, HR teams, and L&D teams now have access to state-of-the-art assessment and learning technologies to help them hire, promote, and develop a workforce that can meet today's competitive challenges. Whether the goal is assessment, training, learning, or career development, today's technology has the potential to accurately and powerfully turn corporate strategy into action.
In this article, we highlight five characteristics that effective assessment and learning technologies have in common. Assessment and learning technologies that make use of these characteristics are more likely to:
Build engagement and trust in your systems as they build off one another.
Generate reliable data that you can use to identify gaps, track progress, and close gaps that are holding the business back from achieving its goals.
Whether you're evaluating learning and assessment technologies or designing a learning experience, look to leverage the following.
#1 Hybrid delivery
Today's employees want flexibility, and companies must be equipped to provide equally accessible hiring, training, development, and onboarding experiences. Future-focused technology creates a virtual space for dispersed individuals to engage and enables on-demand, online assessments and learning with immediate results and feedback delivered to in-person, hybrid, or remote audiences.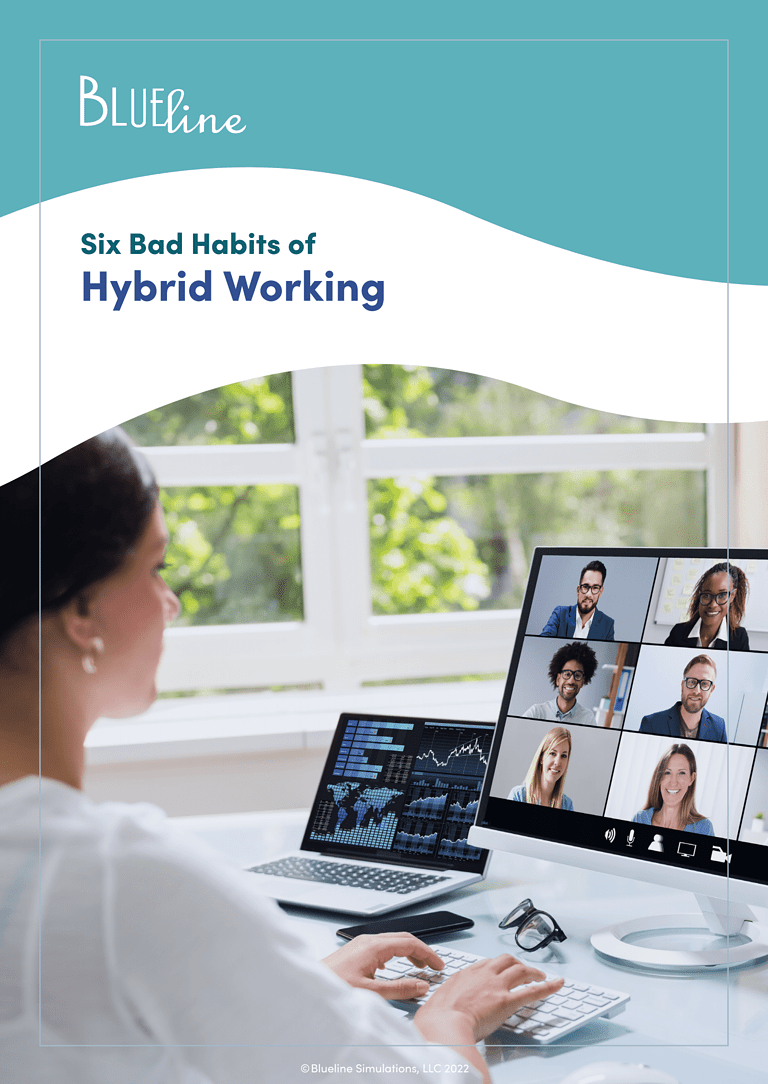 Get Your Free 10-minute eBook: Six Bad Habits of Hybrid Working
Hybrid work is the new normal. Take 10 minutes to read our free eBook to see how many bad habits your organization is guilty of—and how to fix them! 
#2 Personalized and contextualized content
Using personalized and contextualized content for assessments provides a stronger relationship between the predictor, the simulation item, and job performance: the closer the assessment information relates to the skills required for successful job performance (i.e., job relatedness), the more confidence one can have in making predictions based on that assessment. The similarity of simulations to challenges found on the job also provides applicants with a realistic view of what will be required of them when they get to work.
Similarly in L&D, placing learning in the context in which learners are going to apply their new knowledge and skills increases their capacity to transfer and use that knowledge in the real world as they'll be more likely to conceptualize how they may be expected to apply their new skills in a professional context.
#3 Immersive experiences through simulations
In both assessment and training, increasing engagement using immersive experiences improves desired outcomes by providing value to both the participant and the employer.
Using fun, engaging simulations:
Creates a positive association between the participant and the company
Transforms the way that learners build new knowledge and skills
Realistically resembles the tasks required for a job
Allows participants to play in the gray
Creates a safe environment to fail forward
Promotes active participation
Drives adoption and retention
Allows the participant to test out and perform actual challenges he or she will face on the job
Includes options to collect reliable data about individual and team performance on job-related challenges
#4 Validity
Validity is crucial to obtaining data that is relevant and valuable to your company. The key is reliably connecting the assessment or learning technology's content to real-world performance inside your organization. Validity means that an assessment or learning activity is job-relevant and helpful in predicting or improving performance. For assessments, validity typically involves demonstrating a beneficial relationship between scores on an assessment and important job outcomes, or that an assessment provides a direct measure of critical work activities or behavior. In the L&D space, understanding validity may require establishing a return on learning investment (ROLI) by analyzing how well L&D measures correlate to increased performance.
#5 Gamification
Gamification techniques can be used in assessment and learning technologies to offer immediate and constant feedback about the learner's standing while simultaneously improving engagement. Participants become more motivated and invested in the activity through the strategic use of badges, leaderboards, and other point-based mechanisms. As an analogy, consider a March Madness office bracket competition. Even for those who aren't basketball fans, it's hard not to get sucked into the competitive spirit and enjoy the element of team-building that comes from healthy competition. This is an example of the power of gamification.
The most effective and validated technology for assessment is also the most powerful way to train
Simulations are one of the most powerful tools available for selecting employees, and training simulations are used for various purposes post-hire. No matter the content or context, simulations have many benefits: they're immersive and engaging, suited to hybrid delivery, can easily incorporate gamification, offer validation, and place learning in context—all of which could help you track performance, as well as identify and close gaps that are critical to your organization's performance.
Our ExperienceBUILDER™ simulations are custom-built or tailored to suit the needs of the organization. Learners work together through highly contextual scenario simulations to impact metrics such as employee engagement, team health, and business results. Multiple teams can go head-to-head, experimenting with complex decisions while seeing their performance against one another gamified on a live leaderboard. The immersive learning experiences model sophisticated challenges with multiple feasible solutions—where the choices are often gray. This is how learning happens, and behavior change begins. We welcome the opportunity to discuss how simulations could benefit your organization. Contact us today to schedule a free demo.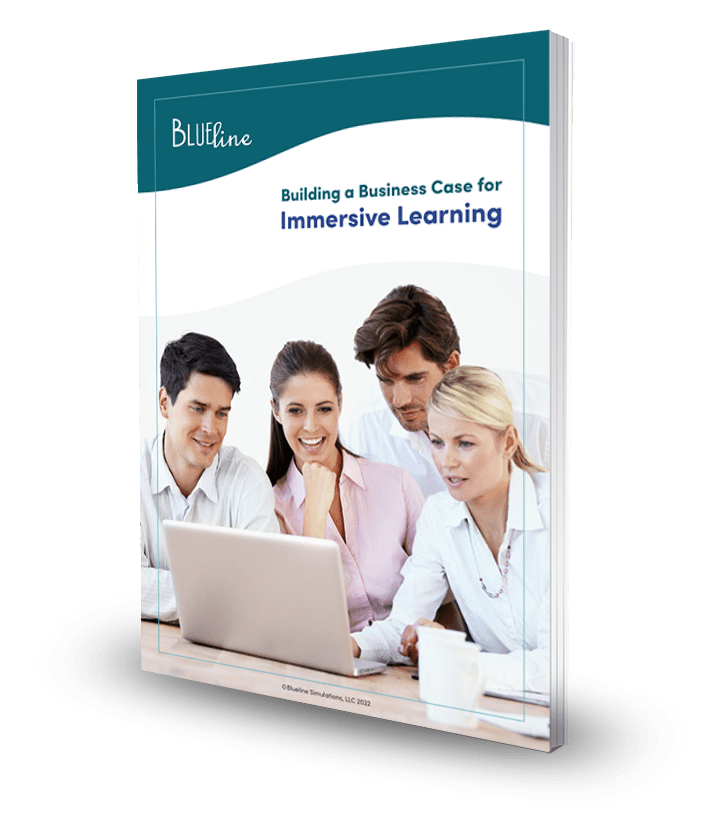 Are you struggling to prove the value of learning to CEOs and executives? Download our free guide!
Build the business case for immersive learning
Demonstrate return on learning investment (ROLI)
Gain buy-in from employees and executives for your learning and development initiatives
It's your job to create your organization's vision, and it's our job to help turn that vision into a blueprint for success.