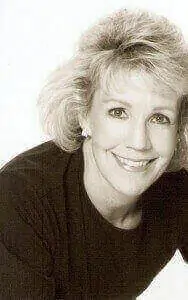 Kate McLagan continues her discussion of "The Art, Science, and Practice of Coaching." Click to read Part 1: The Art of Coaching.
The Science of Coaching
To get the best out of people, we have to believe the best is in there. But how do we know it is? How much is there? How do we get it out?
What percentage of people's potential manifests itself in the workplace on average? I've heard figures to over 70%, but the average for any group turns out remarkably often to be about 40%!
What is the reasoning behind those figures? The three most consistent answers I get are:
successes outside the workplace
effective response in a crisis
belief that they can be more productive
And what do you suppose the external blocks that obstruct the manifestation of individuals' full potential are? Most frequently cited:
restrictive structures and practices of the organization
lack of encouragement and opportunity
prevailing management style of the company's managers
To build a sustainable competitive advantage in this new knowledge-driven economy and rapidly changing market place, companies need continuous coaching and learning support provided to all their key employees.
Therefore, the Science of Coaching comes in learning effective people skills to understand and manage the performance potential of our employees and what motivates them at work, as well as the measurement of that work. Coaching is a way of managing, a way of treating people, and a way of thinking. If managers bear this principle in mind and act on it authentically, they will be staggered by the resulting improvements in performance. The most successful companies are focusing more on bringing out their employees' potential in order to retain their best performers.
Tune in next week for Part 3: The Practice of Coaching.
Click here for a free white paper: Learning Coaching Techniques Through Online Simulations.
Kate McLagan has more than 20 years of business experience in various leadership and consulting roles. She has guided her clients through significant organizational change and led a variety of workforce development and performance management initiatives to achieve business objectives. Kate has significant experience in the high tech industry providing services in leadership development, change management, corporate training, executive coaching and career management execution. Kate may be reached at [email protected].